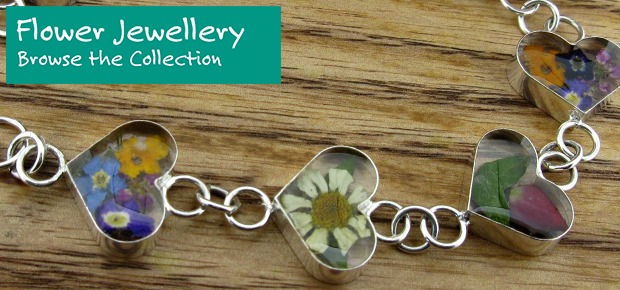 Handmade Real Flower Jewellery
Keep spring alive all year round with our collection of silver flower jewellery with genuine pressed flowers. Our handmade real flower jewellery designs range from delicate daisies and gorgeous tiny roses to vibrant forget-me-nots. our range of pressed flower jewellery includes one-of-a-kind silver pendants, earrings and bracelets. Our Frida Kahlo pieces show her iconic Mexican image along with delicate flowers. 
Crafted by Alicia Ronces Gomez and her family in Taxco, these special handmade pieces, immortalised in Sterling Silver- find more out about where we source our handmade flower jewellery from and the meticulous process of making these gorgeous pieces.
All Sterling Silver - Free Standard Delivery on orders over £45.