Beaded Bracelets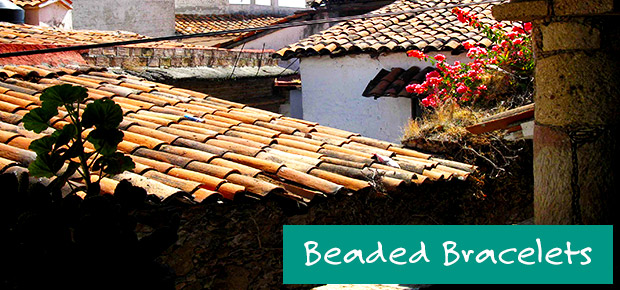 Beaded Bracelets
Our collection of handmade beaded bracelets are expertly crafted in the exotic climate of Guatemala. We source each piece of beaded jewellery from local women's cooperatives. Much like the country they come from, these bracelets explode with colour and will be sure to catch the eye.
By purchasing one of our beaded bracelets, you are supporting a number of women who are independently applying their skills and talents to the jewellery trade. We're proud to offer the fruits of their labours to you, and we hope you love these playful handmade beaded bracelets as much as we do!
Explore our full range of handmade silver bracelets.You'll be sure to find a gem or two! Handmade in Mexico
All our handmade silver jewellery comes from Taxco in Mexico. We buy directly from small family businesses and independent designers, handpicking each piece ourselves to ensure a high level of quality and have an input into some of the designs. We aim to source beautiful and unusual silver jewellery.