Rings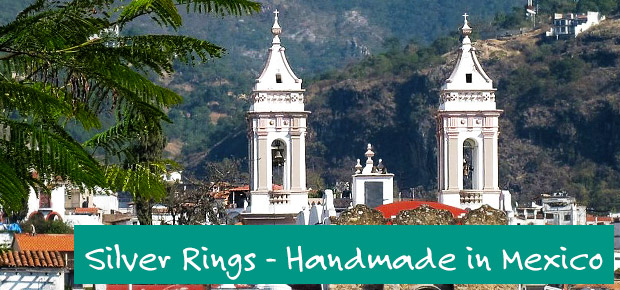 Handmade Silver Rings

Each and every one of our silver rings carries the tradition of the rich Mexican culture. Expertly crafted by our suppliers in Taxco, our handmade silver rings come in an incredible variety of shapes, styles and with a colourful range of semi-precious stones. Take a look at our simple silver rings, contemporary silver rings and statement rings for further inspiration.
From daring 'Day of the Dead' designs to items that convey elegance and sophistication, our rings are hand-picked to fit any style. Take a look around, we're sure you'll find something you like. Handmade in Mexico
All our handmade silver jewellery comes from Taxco in Mexico. We buy directly from small family businesses and independent designers, handpicking each piece ourselves to ensure a high level of quality and have an input into some of the designs. We aim to source beautiful and unusual silver jewellery.