Statement Jewellery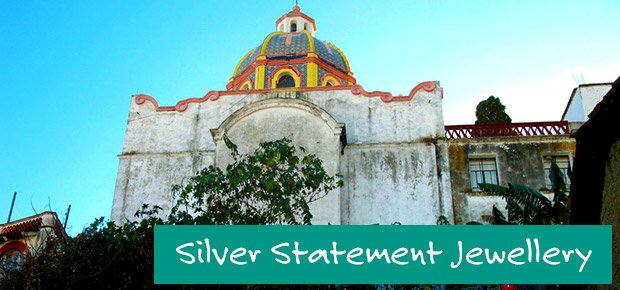 Silver Statement Jewellery

Make a statement with Silver Bubble! Shop the trend, and find the perfect piece of silver statement jewellery.
We have a fantastic range of silver statement jewellery to accentuate any occasion wear and catch the eye! Whether you're looking for a unique new ring, some charming earrings, confidence-boosting bracelet, or dazzling adornment for your neckline, Silver Bubble has the perfect piece waiting for you.
Our unique silver statement jewellery is lovingly handmade in the Mexican town of Taxco by artisanal craftsmen and women.
Discover our full range of statement jewellery below!
If you need tips on keeping your silver jewellery clean, read our top tips for cleaning silver jewellery. Handmade in Mexico
All our handmade silver jewellery comes from Taxco in Mexico. We buy directly from small family businesses and independent designers, handpicking each piece ourselves to ensure a high level of quality and have an input into some of the designs. We aim to source beautiful and unusual silver jewellery.