Necklaces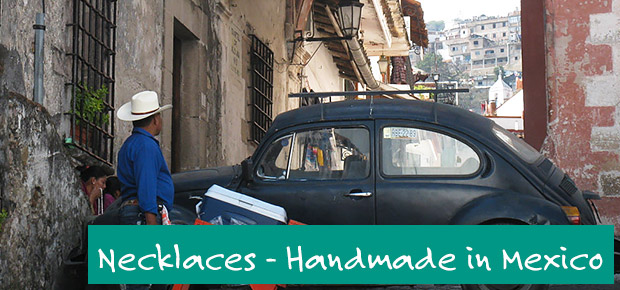 Handmade Silver Necklaces
Dare to say more about yourself! We offer a beautiful array of handmade silver necklaces that will help you make a statement about who you are and what you like. Adaptable to many styles and personalities, our necklaces are available in unique colours, shapes and models. Each and every one of our silver necklaces is individually made by talented artisans in Taxco and brings a drop of Mexican culture into your jewellery case.
What do you want to say about yourself today? Handmade in Mexico
All our handmade silver jewellery comes from Taxco in Mexico. We buy directly from small family businesses and independent designers, handpicking each piece ourselves to ensure a high level of quality and have an input into some of the designs. We aim to source beautiful and unusual silver jewellery.