Pendants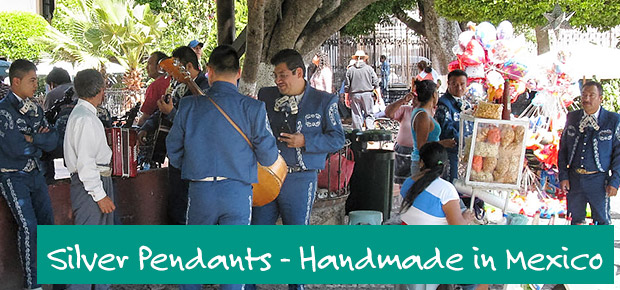 Handmade Silver Pendants
Incredibly versatile, our handmade silver pendants can make a great gift for that special someone or even for yourself. Coming in a variety of shapes, models, colours and themes, our silver pendants can represent that extra piece that perfectly complements your outfit or completely change your look. Working only with high-quality silver, our artisans from Taxco draw much of their inspiration from their Mexican legacy, so you can rest assured that each pendant you buy is unique and of exquisite quality.
Get inspired by our collection of handmade silver pendants and choose the one that represents you the best. Handmade in Mexico
All our handmade silver jewellery comes from Taxco in Mexico. We buy directly from small family businesses and independent designers, handpicking each piece ourselves to ensure a high level of quality and have an input into some of the designs. We aim to source beautiful and unusual silver jewellery.