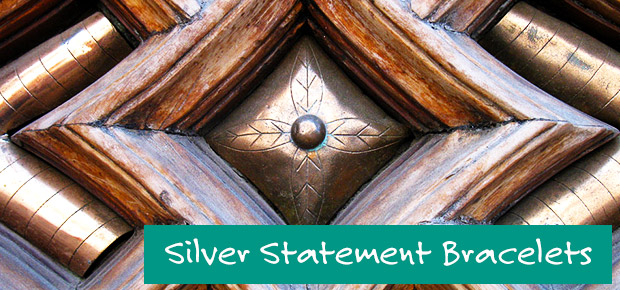 Statement Bracelets
What defines the perfect statement bracelet? High-quality silver from the centre of the renowned Mexican silver trade? The talent and skill of the artisans who lovingly craft each piece by hand? The confidence it gives you? We think it takes all of these characteristics to be a great statement bracelet - but what makes it perfect is that it was chosen by you!
Whether this is a piece to be kept for yourself, or a gift for someon special, this hand-picked selection of statement bracelets say everything you want them to, without having to utter a syllable.  Discover a more confident you with Silver Bubble's range of statement bracelets and bangles.
View our collection of handmade silver bracelets, or discover our range of statement jewellery here.