Statement Bracelets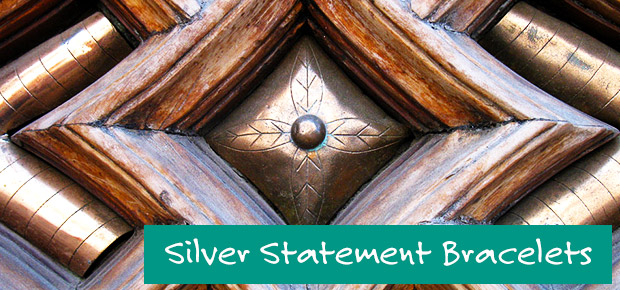 Statement Bracelets
What defines the perfect statement bracelet? Is it high-quality silver from the centre of the renowned Mexican silver trade? Is it it the talent and skill of the independent suppliers who painstakingly handcraft each piece? Is it the confidence you feel when you have it on?
We think it takes all of these characteristics to be a great statement bracelet - but what makes it perfect - it was chosen by you!
Whether this is a piece to be kept for yourself, or a gift for a treasured influence in your life, this hand-curated selection of statement bracelets say everything you want them to, without having to utter a syllable.
Discover a more confident you with Silver Bubble's range of statement bracelets and bangles.
Take a look at our full collection of handmade silver bracelets. Or unearth our full range of statement jewellery here! Handmade in Mexico
All our handmade silver jewellery comes from Taxco in Mexico. We buy directly from small family businesses and independent designers, handpicking each piece ourselves to ensure a high level of quality and have an input into some of the designs. We aim to source beautiful and unusual silver jewellery.