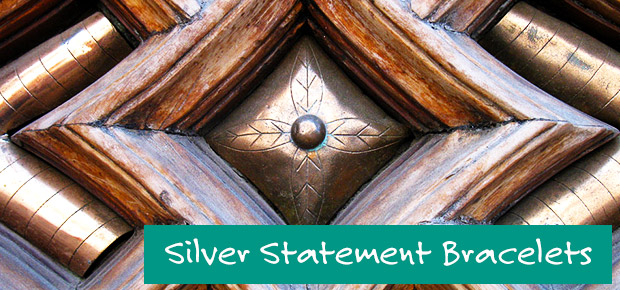 Statement Bracelets
What defines the perfect statement bracelet? High-quality sterling silver from the centre of the renowned Mexican silver trade? The talents of the artisans who lovingly hand-craft each piece? The confidence it gives? We think it takes all of these things to be a great statement bracelet - but what makes it perfect is that it was chosen by you!
Whether this is a piece for yourself or a gift for someone special, this hand-picked selection of statement bracelets says it all, without having to utter a single word.  Discover a more daring you with Silver Bubble's range of statement bracelets and bangles.
View our collection of handmade silver bracelets, or discover our range of statement jewellery here.
All Sterling Silver - Free Standard Delivery on orders over £45.