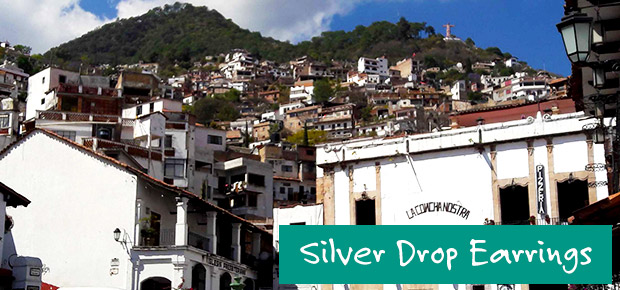 Silver Drop Earrings
Never worry about a dull outfit again! Our fine collection of handmade silver drop earrings will add a touch of glamour to your favourite outfits or will enhance the ones you consider too casual. Incredibly versatile and available in a multitude of styles and colours, each and every one of our silver drop earrings is as unique as you are. Our delicate collection is carefully crafted by our talented producers in Taxco, Mexico, which means that you can have your very own little piece of Mexico!
Plus, the high-quality silver used in creating these light drop earrings can guarantee you that your favourite earrings won't turn black as soon as you wear them.
View our full range of earrings here.