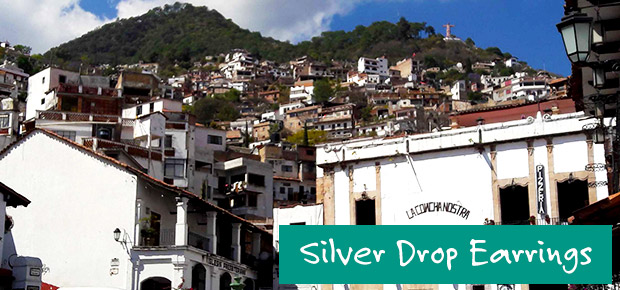 Silver Drop Earrings
Our beautiful collection of handmade silver drop earrings will add a touch of glamour to your favourite go-to looks and draw the eye to your neckline. Choose from the many styles and colours, with each and every one of our silver drop earrings is as unique as you are - the natural stones in some designs bringing even more unique style. Our collection is carefully crafted from sterling silver by our talented producers in Taxco, Mexico, so you can have your very own little piece of Mexico!
The highest-quality silver used in creating these light drop earrings can guarantee you that your favourite earrings won't turn black as soon as you wear them.
All Sterling Silver - Free Standard Delivery on orders over £45.
View our full range of earrings here.