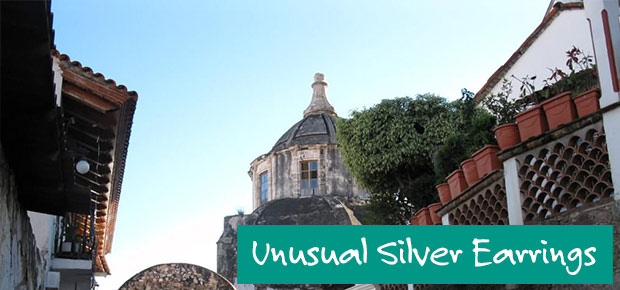 Unusual Silver Earrings
Looking for something a little different? You're in the right place! Our collection of unusual silver earrings is entirely made by hand and designed for people who like to set themselves apart from the crowd. We go a long way to source the most interesting designs to bring variety to your look.  So if you're buying for yourself or for a loved one, you'll find something a little unusual here. Each piece is carefully crafted to bring you quality, comfort, and style.

Discover our unique designs in patina, hammered, twisted, abstract and folk styles. Welcome to our little corner of Mexico! View our full range of earrings here.