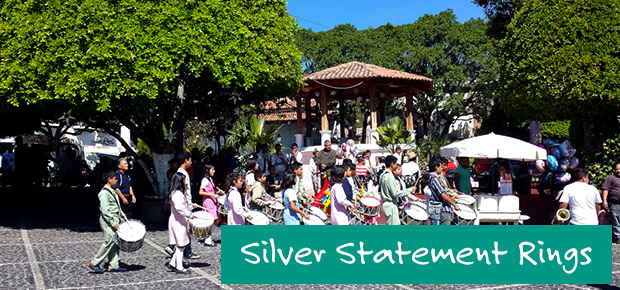 Silver Statement Rings
Searching for that perfect hand-adornment to turn heads? Our hand-picked selection of silver statement rings showcase our most unique designs that are guaranteed to have people enviably asking where you found yours.
Hand-crafted from globally renowned Taxco sterling silver, and carefully brought to the UK, our mexican silver statement rings are wonderfully different pieces of jewellery. We're sure you'll find something you love in our collection. Whether you're looking for a gift or a little treat for yourself, you'll find a statement ring you'll cherish.
Unearth our full range of handmade rings. Or discover our collection of statement jewellery here!