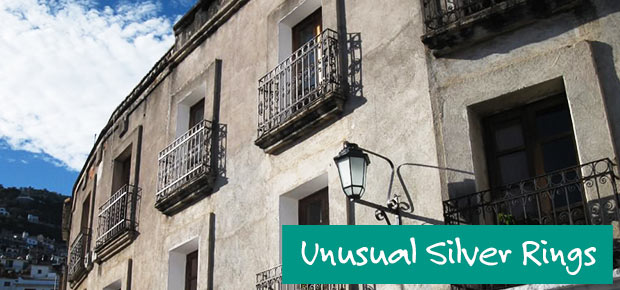 Unusual Silver Rings
Dare to be different with our collection of unusual silver rings from the exotic reaches of Mexico. We've selected the most unique rings that our artisan jewellers could create, to bring you something a little out of the ordinary for your individual style. We love the organic inspiration born out of the rich Mexican culture, which shows in many of our unique silver rings and their designs - animals, leaves, flowers, feathers, and semi-precious stones are all prominently featured in our range.
If you're looking for a little treat for yourself, feel free to browse - if you're looking for a friend and need some help, email us and we'll guide you through the collection.