Chains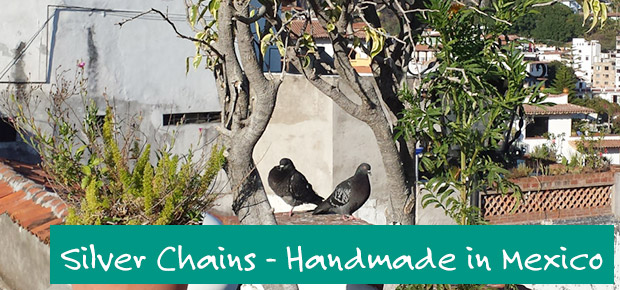 Handmade Silver Chains
Silver Bubble's handcrafted silver chains are made in the internationally renowned town of Taxco, Mexico. Our artisanal producers use classical methods to create contemporary pieces of silver jewellery, including these elegant silver chains and necklaces.
If you're looking for a simple silver chain to wear on its own, or a chain to go with a pendant, we have a delightful range of chains and necklaces for you to peruse.
View our full range of chains and necklaces here. Handmade in Mexico
All our handmade silver jewellery comes from Taxco in Mexico. We buy directly from small family businesses and independent designers, handpicking each piece ourselves to ensure a high level of quality and have an input into some of the designs. We aim to source beautiful and unusual silver jewellery.