Semi-Precious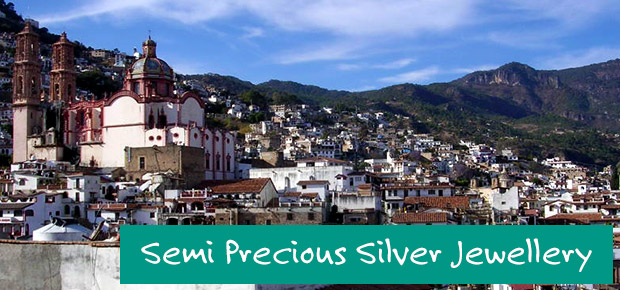 Semi Precious Silver Jewellery

Our exclusive collection of handmade semi precious jewellery will make you sparkle. Carefully designed and crafted by our dedicated artisans in Taxco, Mexico, every single piece from this collection is bespoke to you and will bring a drop of Mexican culture into your jewellery box.
Encased in high-quality polished silver and adorned with beautiful semi precious stones like Lapis Lazuli, Amethyst, Topaz, Peridot or Chrysoprase, each and every accessory is available in a variety of colours, sizes and designs. Our incredibly versatile collection of semi precious silver jewellery includes quirky rings, exquisite earrings, delicate bracelets, unique pendants and sophisticated necklaces. What do you feel like wearing today? Handmade in Mexico
All our handmade silver jewellery comes from Taxco in Mexico. We buy directly from small family businesses and independent designers, handpicking each piece ourselves to ensure a high level of quality and have an input into some of the designs. We aim to source beautiful and unusual silver jewellery.