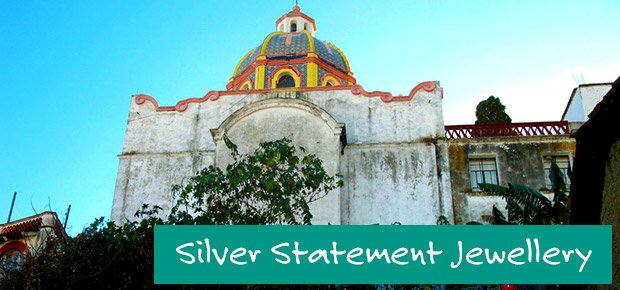 Silver Statement Jewellery
Make a statement with Silver Bubble! Shop beyond the highstreet, and find the perfect statement piece. We're passionate about personality - our fantastic UK range of handmade silver statement jewellery will help you to accentuate your look, and catch the eye. Whether you're searching for a one-of-a-kind ring, some daring earrings, a powerful statement bracelet, or dazzling neckline adornment, we have the perfect piece for you.
Our mexican silver statement jewellery is expertly handmade in the Mexican town of Taxco by artisans and brought to you in the UK.
All Sterling Silver - Discover our full range of statement jewellery below, with FREE UK Delivery over £45.