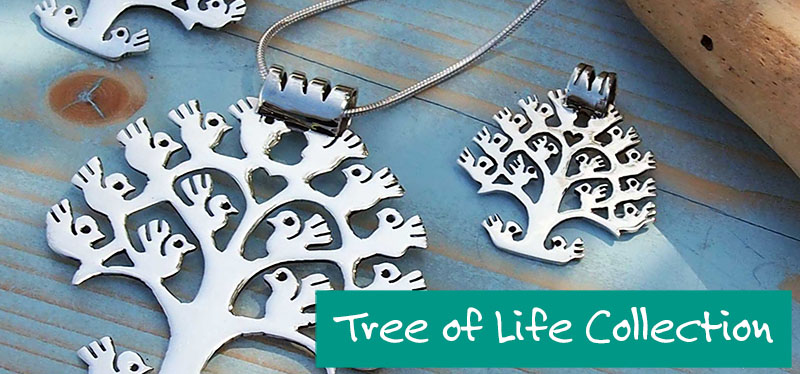 Tree of Life Jewellery
Our tree of life designs offer the perfect way to be soulful with birds, leaves, people and animals connected by the organic and powerful shape of the iconic tree. Are you looking for iconic jewellery that embodies something mystical? Born out of folklore, this is a celebration of life - learn more about the
Tree of Life in Mexico
.
We strive to bring you unusual tree of life designs in the unique Mexican style, incorporating both orbed and rectangular shapes offering a statement look that will start conversations.
The historic silver trade in Taxco is world-renowned for its silver craftsmanship, making our silver tree of life jewellery perfect as a gift or addition to your own collection.
All Sterling Silver - Free Standard Delivery on orders over £45.