Simple Silver Rings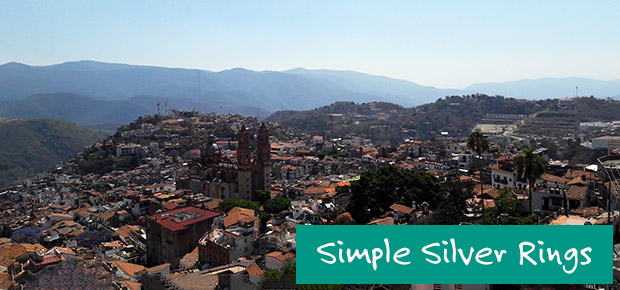 Simple Silver Rings
Looking for that perfect statement piece that will help you define your personality through simplicity? Search no more! Carefully designed by our creative silversmiths in Taxco, Mexico, our lovely collection of simple silver rings will make you stand out from the crowd and prove that less is always more.
Incredibly versatile and light, our simple rings are handmade using high-quality silver and come in a variety of colours, designs, and sizes. Whether you go for an amber claw design, a baroque motif or an hebra trio shape, you can rest assured that simplicity will never be synonymous with dullness. So get creative!
View our full range of rings here. Handmade in Mexico
All our handmade silver jewellery comes from Taxco in Mexico. We buy directly from small family businesses and independent designers, handpicking each piece ourselves to ensure a high level of quality and have an input into some of the designs. We aim to source beautiful and unusual silver jewellery.