Poppy Jewellery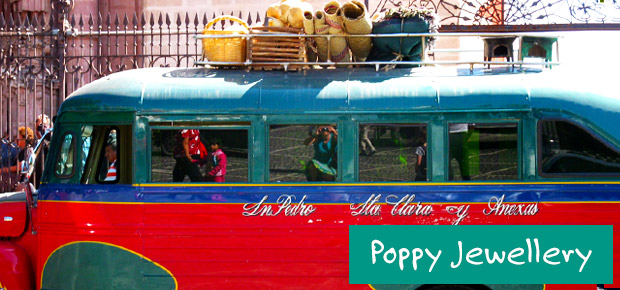 Poppy Jewellery
Our striking poppy jewellery, produced by the wonderful Alicia Ronces Gomez, makes a beautiful addition to any style. The poppies have been pressed and then preserved in resin. Artisan silversmiths then create these wonderful examples of silver poppy jewellery.
Silver Bubble's elegant silver jewellery comes in all shapes and sizes. We have unique handmade poppy necklaces, poppy earrings, and poppy bracelets that truly are one-of-a-kind.
Poppies came to symbolise peace and remembrance through John McCrae's poem In Flanders Fields - a tribute to the fallen soldiers of the First World War.
In Flanders Fields the poppies blow,
Between the crosses, row on row... Handmade in Mexico
All our handmade silver jewellery comes from Taxco in Mexico. We buy directly from small family businesses and independent designers, handpicking each piece ourselves to ensure a high level of quality and have an input into some of the designs. We aim to source beautiful and unusual silver jewellery.