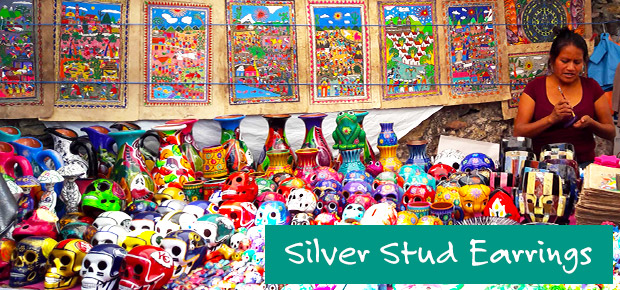 Handmade Silver Stud Earrings
Boost your mood instantly with our chic and charismatic collection of handmade silver stud earrings. From simple silver studs for everyday, to quirky designs that will add the wow factor to your look, our beautifully detailed handmade silver studs will make you smile from ear to ear - literally!
Each pair has been meticulously handcrafted from sterling silver by our talented silversmiths in Taxco, adding a drop of Mexican heritage to the entire collection. With an oxidised and polished finish, our handmade silver stud earrings come in a variety of designs, colours and sizes. Simply choose the pair that best reflects your inner beauty!
All Sterling Silver - Free Standard Delivery on orders over £45.
View our full range of earrings here.