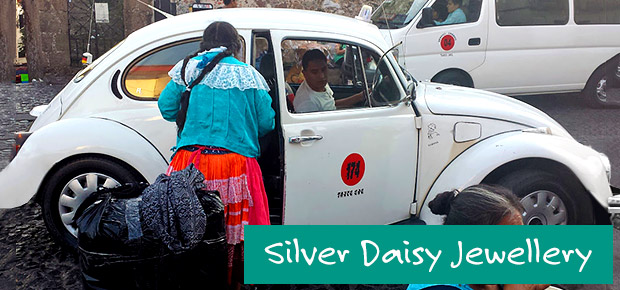 Silver Daisy Jewellery
You can't go unnoticed with our delicate collection of silver daisy jewellery. Handmade by our skilled silversmiths in Taxco, Mexico and carefully brought to the UK, these beautiful accessories contain real pressed daisies making each one unique. The pressed daisy will give you a natural look whilst the silver support enhances the overall look. Our lovely real daisy jewellery collection includes silver daisy flower pendants, earrings and bracelets, available in a variety of shapes, sizes and designs.
View our full range of flower jewellery here.