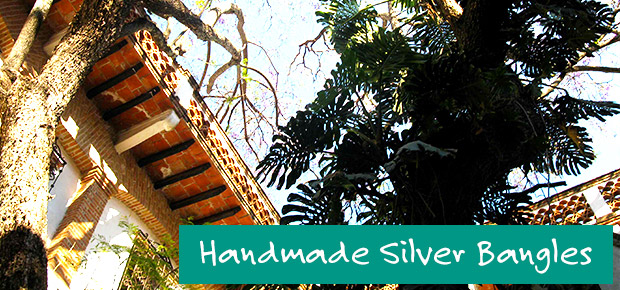 Handmade Silver Bangles
Individually created by our talented producers, our handmade silver bangles are all you'll ever need to add some magic to your look. Using Mexican silversmithing techniques, our collection of handcrafted silver bangles is just dazzling. Each and every bracelet is made from solid high-quality silver, bursting with sophistication, charisma, elegance and style.
To add a sparkle of authenticity, our handmade silver bangles come with a hammered and polished finish or are adorned with beautifully coloured stones. Our silversmiths also combine adjustable designs with easy-to-use clasps to bring you a piece that's easy to wear. Go ahead, find your new favourite piece of jewellery!
View our full range of bracelets here.