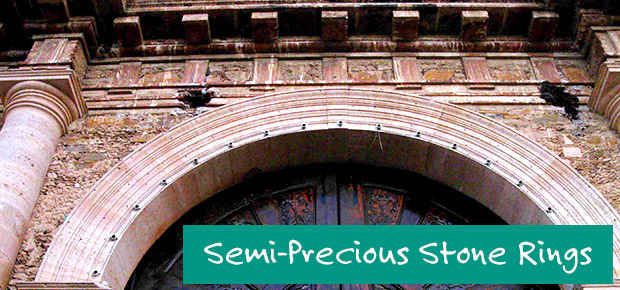 Semi-Precious Stone Rings
As people, we're not all the same, so why put up with the same old jewellery styles? Our collection of semi-precious stone rings has been specially designed to fit any style and personality. The graceful curves, design and shape of our handmade rings make them really stand out, while the high-quality silver provides a dramatic contrast to the coloured stones. Each and every one of our silver rings with stones is handmade by our passionate producers in Taxco, Mexico, which means that every piece of jewellery carries the tradition of their rich Mexican culture.
Adorned with semi-precious stones like Amethyst, Peridot, Chrysoprase, Lapis Lazuli or Topaz, these unusual rings burst with design and sophistication. Most of our semi-precious stone rings are available in various sizes, however, due to the nature of their design, some rings are slightly adjustable. Because we understand how unique you are, we source our silver rings with stones in extremely limited editions, so there's a very small chance you will find someone wearing the same piece as you. Plus, we carefully deliver our jewellery in a delicate recyclable box.
View our full range of semi-precious jewellery here.