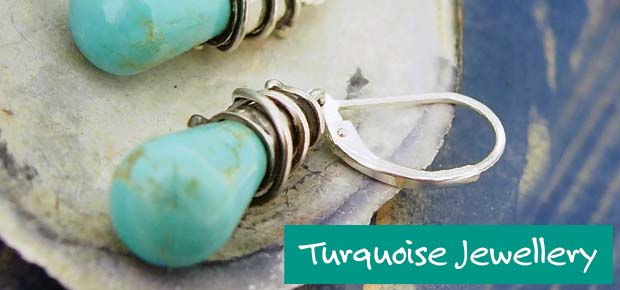 Jewellery with Turquoise Stones
Turquoise gemstone jewellery is a popular choice and we love it for its luscious colour and unique character. Said to bring peace, luck and protection, we can't get enough of that contrast between the blue-green stone and its setting with our silver and turquoise jewellery. We source each piece from artisans in Taxco, Mexico which brings a little extra sunshine in every stone!
As the birthstone for December, turquoise jewellery is perfect for a seasonal gift - our collection includes a range of earrings, rings and necklaces of various styles to suit different personalities. Find out about the
Meaning of Turquoise
. We believe in wearing jewellery that reflects your personality - and in turn, brightens your day. Browse our UK collection below.
All Sterling Silver, Genuine Turquoise - Free Standard Delivery on orders over £45.