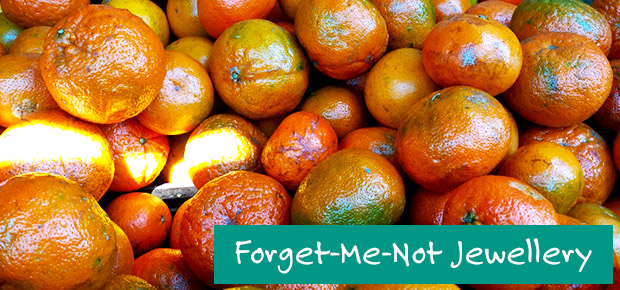 Forget-Me-Not Jewellery
Handcrafted silver jewellery made with real forget-me-nots, beautiful little blue flowers known by several different names. In Latin, as Myosotis, and otherwise, as Scorpion Grasses. We much prefer forget-me-nots, especially because of the romantic connotations of wearing your own forget-me-not jewellery.
Forget-me-nots have been worn since medieval times as a sign of one's devoted and constant love for another. In Germany, it was thought that someone wearing the precious flower would always be remembered by their lover. Forget-me-not jewellery has also been worn as a symbol of those who have passed away, and the flower as a sign of remembrance.
Whatever your reason for wearing a forget-me-not, they make a beautiful adornment for anyone who chooses to wear them, and we hope you enjoy looking through our collection of forget-me-not earrings, bracelets, and necklaces.
View our full range of flower jewellery here.