Forget-me-not Jewellery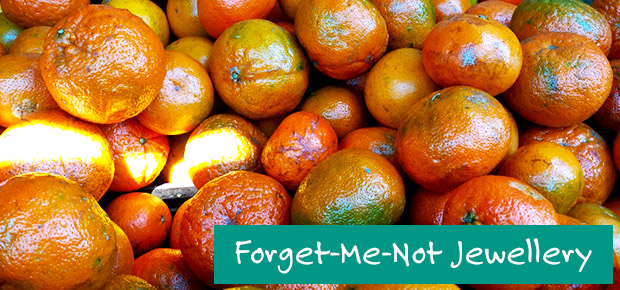 Forget-Me-Not Jewellery
Forget-me-not flowers are known by several different names. In Latin, as Myosotis, and otherwise, as Scorpion Grasses. We much prefer forget-me-nots, especially because of the romantic connotations of wearing your own forget-me-not jewellery.
Forget-me-nots have been worn since medieval times as a sign of one's devoted and constant love for another. In Germany, it was thought that someone wearing the precious flower would always be remembered by their lover. Forget-me-not jewellery has also been worn as a symbol of those who have passed away, and the flower as a sign of remembrance.
Whatever your reason for wearing a forget-me-not, they make a beautiful adornment for anyone who chooses to wear them, and we hope you enjoy looking through our collection of forget-me-not earrings, bracelets, and necklaces.
View our full range of flower jewellery here. Handmade in Mexico
All our handmade silver jewellery comes from Taxco in Mexico. We buy directly from small family businesses and independent designers, handpicking each piece ourselves to ensure a high level of quality and have an input into some of the designs. We aim to source beautiful and unusual silver jewellery.