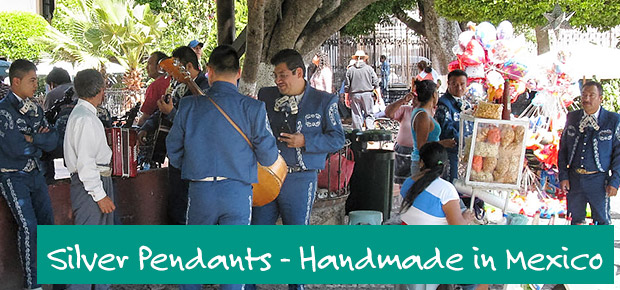 Handmade Silver Pendants
Incredibly versatile, our handmade silver pendants from Mexico can make a great gift for that special someone or a little treat for yourself, all made from sterling silver. With designs in a variety of shapes, styles and colours, our mexican silver pendants carefully brought to you in the UK will perfectly complements your outfit or completely update your look. Our artisans from Taxco draw much of their inspiration from their Mexican heritage, bringing a special authenticity. You can be sure that each piece is unique and of exquisite quality.
Let us inspire you with our collection of handmade silver pendants, so that you can choose the one that best reflects your unique style.
All Sterling Silver. With FREE UK Delivery over £45.