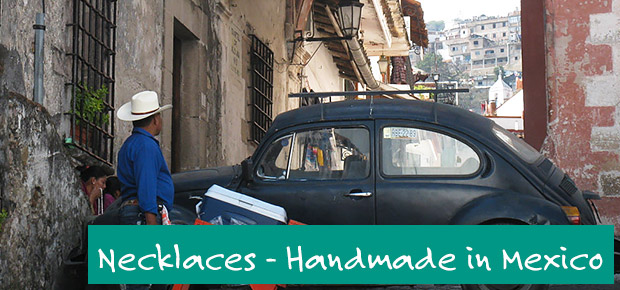 Handmade Silver Necklaces
We offer a beautiful array of handmade silver necklaces that will help you make a statement about who you are and what you love. Let your character shine! Pair with one of our mexican silver pendants for a look that's versatile yet totally unique.
Our hand-crafted necklaces are all sterling silver, and expertly designed to adapt to your unique style and personality. Each and every one of our silver necklaces is individually made by talented artisans in Taxco, and brings a drop of Mexican culture into your jewellery box.
How do you want to express yourself today?
All Sterling Silver - Free Standard Delivery on orders over £45.